[ad_1]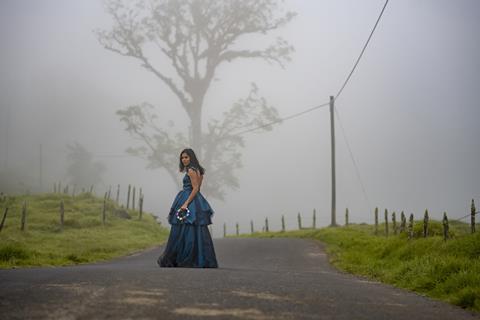 Swedish director Nathalie Álvarez Mesén, whose debut feature, Costa Rica-set Clara Sola is screening in Directors' Fortnight at Cannes, is developing her next feature, The Wolf Will Tear Your Immaculate Hands, as part of the Torino ScriptLab.
She will reunite with Clara Sola's Stockholm-based producer Nima Yousefi of HOBAB for the project. The first script of the film is now written, and Yousefi is meeting with potential partners and co-producers. No sales company is attached yet.
 The story is set in the 1790s, following a conservative European governess who travels to colonial Latin America to educate the two daughters of a widower. 
"It's a tropical gothic drama with an eerie tone," said Yousefi. The team is hoping to find an appropriate hacienda to shoot in Latin America or the Canary Islands. The shoot is currently earmarked for late 2022 or early 2023. "We have higher ambitions with the scale of production for the new film," Yousefi added. 
Clara Sola shot for seven weeks in the small mountain village of Vara Blanca in Costa Rica in January and February 2020.  "We ended the shoot one week before they shut things down [due to the pandemic]," Yousefi explained. "We were lucky. Although Costa Rica did not offer many financing possibilities, it was "better for the DNA of the film" to shoot there, says Yousefi (Álvarez Mesén grew up between Sweden and Costa Rica). They worked with Pacífica Grey as the Costa Rican co-producer; the film is also a co-production with Belgium and Germany; Luxbox is handling sales. 
Yousefi was an EFP Producer on the Move 2021, which introduced him to potential partners for the company's slate of films including The Wolf Will Tear Your Immaculate Hands. 
HOBAB, which he runs alongside Peter Krupenin, is also at the financing stage of  Mika Gustafson's first fictional feature Sisters, which will have co-producers including Tuffi (Finland) and Toolbox (Denmark) and will shoot in summer 2022. That story is about three young siblings living alone in a Swedish small-town suburb, who have to try to fool social services when their mother abandons them. "It will be a raw, visceral film, but it also has tenderness. This is a fresh take on the Swedish suburbs that we haven't seen before," Yousefi suggests.
The company's development slate also includes Elsa Rosengren's debut feature The Volcano Lover, a love story that starts in a village in Sweden in the 19th century and ends in modern-day Berlin.
HOBAB also has two co-productions now in post: Icelandic director Guðmundur Arnar Guðmundsson's next feature (currently untitled) and Finnish director Hanna Bergholm's Hatching.
[ad_2]

Source link