[ad_1]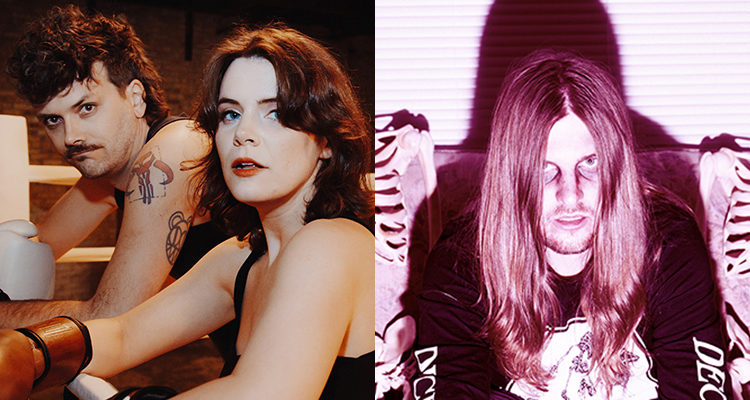 Ariel Kassulke / Alex Kiander
Last year was downright awful. However, some of the best things to happen in 2020—in terms of Milwaukee music, at least—was the start of You Win !!! and the beginning of BLOOD. The former is a dark pop duo consisting of Milwaukee musical mainstay Amanda Huff and producer William Gardiner (who releases music under the moniker of This Random Machine). The latter is a goth rock departure from GGOOLLDD's Nicholas Schubert.
While each project's output is fairly limited at this point, both earned praise on our year-end "Favorite Music Of 2020" list, along with expressed hopes we'd be hearing more from both of them in 2021. You Win !!! has already come through on that, releasing one of the year's best songs and most ambitious music videos thus far. Meanwhile, BLOOD has kept quiet in 2021…at least until now. Today, You Win !!! and BLOOD released a new collaborative single that combines their divergent sounds into one shimmering synth-pop delight.
"The Entrance" finds Schubert's '80s-influenced production perfectly melding with Huff's incomparable voice that belts out personal lyrics about "feeling lost in your sexuality before coming out, as well as the warmth that comes in those first moments of reassurance." When adding in drums by Mark Stewart (GGOOLLDD/Pharo), meticulous mixing by This Random Machine, and the work of the mastering maestros at Mystery Room Mastering, "The Entrance" is a powerful song about acceptance and personal exploration that also happens to sound like it could have—no, should have—charted in 1983.
In conjunction with the single's release, You Win !!! and BLOOD have partnered with the Milwaukee LGBT Community Center to donate all proceeds from the track to the organization's Transgender Name Change Project. The Name Change Project provides complete funding, affirming guidance, and support for trans individuals navigating the harrowing and expensive process of changing their legal name.


[ad_2]

Source link